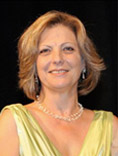 Name: OLGA RUVINOVA
Location: Phoenix, Glendale Arrowhead Ranch, AZ
Education: BME and MM
Teaching Experience: 37 years

KIDS GROUP Piano Lessons
KIDS and ADULTS PRIVATE Piano Lessons
Beginning to Advanced
Offering a Comprehensive
Olga RUVINOVA offers piano lessons to children and adults from Glendale, Phoenix, Arrowhead Ranch, Arizona. She has over thirty years of teaching experiens and holds both bachelors and masters degrees in music. Olga's piano students rande in age 2 to 60 and she teaches beginning through advanced levels. Trained as a classical musician, Olga is also proficient in the areas of jazz, pop, theory, composition and music history.
FIRST LESSON IS FREE!
CONTACT:
602-373-0050.
EMAIL ME:
olga.ruvinova@cox.net.